Skylight International are please to announce that the have obtained a Secured by Design award.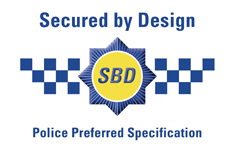 Secured by Design
The Secured by Design award is a certificate given to developments that are built to conform to SBD guidelines and therefore reduce the opportunity of crime.
To achieve Secured by Design accreditation, manufacturers must ensure that their products meet the minimum standards specified by SBD.
Skylight are please to have  achieved STS202 BR1 and BR2 on our Glazelite ranges. We are also pleased and proud to be the first company in Scotland to have achieved this accreditation.